Packing Services
Mata Packers and Movers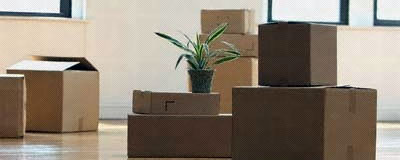 It's a hassle to move, so why not us do the packing saving you time and energy for all the other preparations you must do before your move.

Our professional packers arrive supplied with:
Furniture pads/blankets * Wardrobe Boxes
Paper pads * Mattress Boxes/Plastic covers
Plastic wrap * Tape
Bubble wrap * Lamp Boxes
Boxes of various sizes * Mirror Boxes
Picture Boxes
Our competitive prices will make this a worthwhile choice!
Types of Packing Services
There are many options available while choosing moving packing services.
Full Packing Services
When a client hire a moving packing service to pack all the belongings of a household, it is termed as 'Full Packing Service.' Before a packing company is hired, it sends its representatives to the prospective client's home to take an estimate about the things for packing. This is particularly done with two objectives- for getting estimate for packing cost and for getting an idea about how much and what type of packing supplies would be needed. It also makes clear whether there is any such thing that needs specialized packing and packing equipment. Full packing service, usually, takes care of packing needs of all the household goods except jewelery and important documents that are mostly taken along personally by the owner.

Specialty Packing Services
There are many instances- like packing for storage or moving only few things from one location to another- when one do not needs to pack all the household goods but only certain items that have to be moved. Also when it is budget moving, people prefer to pack themselves. However, there are many items that need specialty packaging like certain fragile items including arts and antiques, crystals, mirrors, breakable items, chandeliers etc. There are other heavier things like piano and heavy furniture that too need specialty packing and specialized packing equipment (like those without any metal fasteners or those which protect packed items from climate changes etc.) Thus, one can also find such packing services where only required items will be professionally packed so that they do not get damaged.

Professional Packing Services
Moving packing services use different ways to pack everything that is appropriate for that category of item. In fact, there are certain things that are not to be packed according to safety rules and regulations. For certain items, clients need custom packing- mostly in case of industrial goods. How all these goods are packed by professional packers with the help of appropriate packing supplies can be learnt by reading the packing method of each such item.

Furniture
Lamps and Decor
Custom Packing
Home Furnishings
Silver, Gold, Brass, And Other Metal Objects
Non-Secure Items (Items not to be Packed)
Plants

Taking help for unpacking service allows the individual or an entire set up to get back to a normal routine as quickly as possible. Some of the unpacking tasks that are undertaken by the service providers are:

Unpacking of the boxes.
Placement of fragile items.
Furniture assembly and positioning.
Hanging of shelves and cabinets.
Rubbish disposal.
Unpacking fragile items.
Unpack cartons and place goods into cupboards.
Cupboards, shelves and bench tops are wiped clean.
Place food items into the pantry and refrigerator.
Clothing is unpacked and hung in wardrobes.
Beds are freshly made.
Linen and towels are sorted and color coordinated.
Books are neatly arranged onto bookshelves.
Crystal, silverware and family heirlooms placed into wall units.

Depending on the customers specifications, either all the boxes or just a few of them are unpacked, to suit the needs. This allows them the time to clean and organize before putting them away. Whether the unpacking service availed is full or partial, depends on the needs and budget of the client.

The unpacking service providers also make sure that the goods reach the destination in time. Hence, these are also sometimes referred to as "destination services". At the time of unpacking, all the items that are taken out are also checked before they are finally put at the right place, in order to avoid any misplacement.

Also, the final inventory of all belongings must be compared to the initial inventory to make sure that nothing is missing lost. In case of damaged items, they must be left untouched as a proof for any insurance claims.

Ask for Online Quotation
Call Back Request

All India Moving Service

What we offer
Packers and Movers Service

Get Free Express Moving Quotes
Compare Movers, You may Save - No matter the size of your project, our experienced packers can get you on your way in no time. Whether you need a few boxes, or need in-house packing help, Across Town Movers has what you need. Take the stress out of moving.


Ask for Online Quotation
Quality Service
unique relocation process which meets the specific needs of each move. Hercules Moving Systems takes pride in recommending service strategies and alternatives to make your move as pleasant and easy as possible, therefore reducing the pressure involved in moving..


Ask for Online Quotation